KITTENS!!! (yes, we're obsessed with them)
2006-01-23, 4:52 a.m.

So these are the babies, that's Rico on the table, and Sadie in MY chair.

Rico, looking towards the light. hehe

this is them batteling, which carried on as long as Pen was visiting them. hehe little attention whores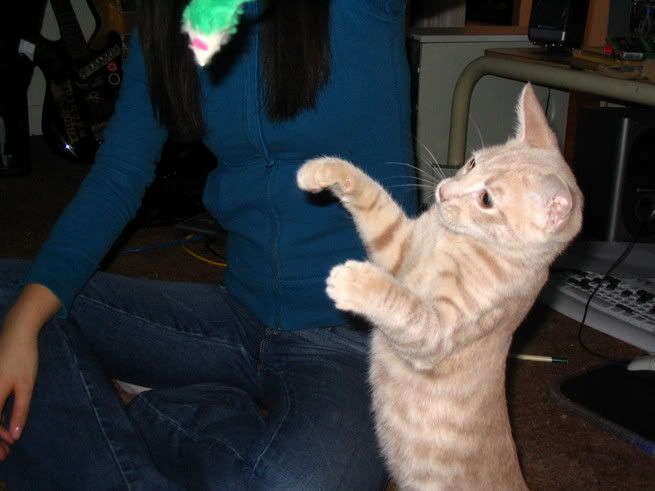 look how tall sadie is! they still stand on their back legs really well cuz their feet are so big

sadie at 4:20, just kidding

so tiny!!

he's hungry for his foot!
Hopefully these will all work.
And I start my new job tomorrow, which is now 'today' because it's nearly 5am. Wish me luck, I'm a bit nervous, but the real anxiety will set in sometime tomorrow afternoon.
navigation
current
archives
profile
contact
email
gbook
notes
credit
host
image
design